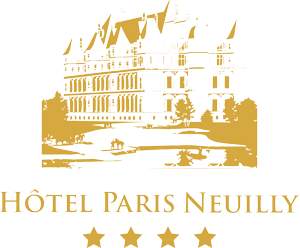 Hotel in Neuilly, close to the Defense Arena and the Bois de Boulogne
The hotel Paris Neuilly is the ideal residence to visit Paris. Indeed, with the many tourist sites nearby, do not miss any appointments and places not to be missed.
From the Pont de Neuilly station on metro line 1, you can quickly reach the Place de l'Étoile, the Champs Élysées, the Concorde, the Louvre, Beaubourg and the Halles district.
The Louis Vuitton Foundation, whose building was designed by architect Frank Gehry, is located in the Jardin d'Acclimatation in the Bois de Boulogne.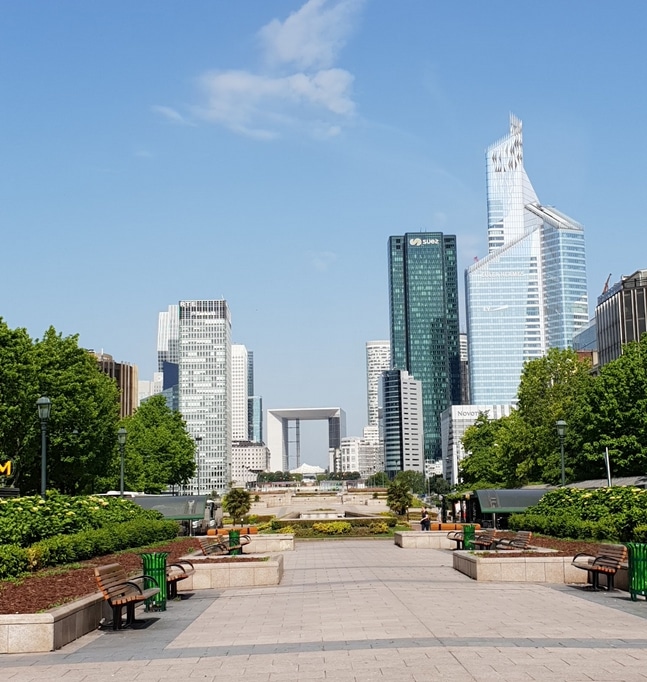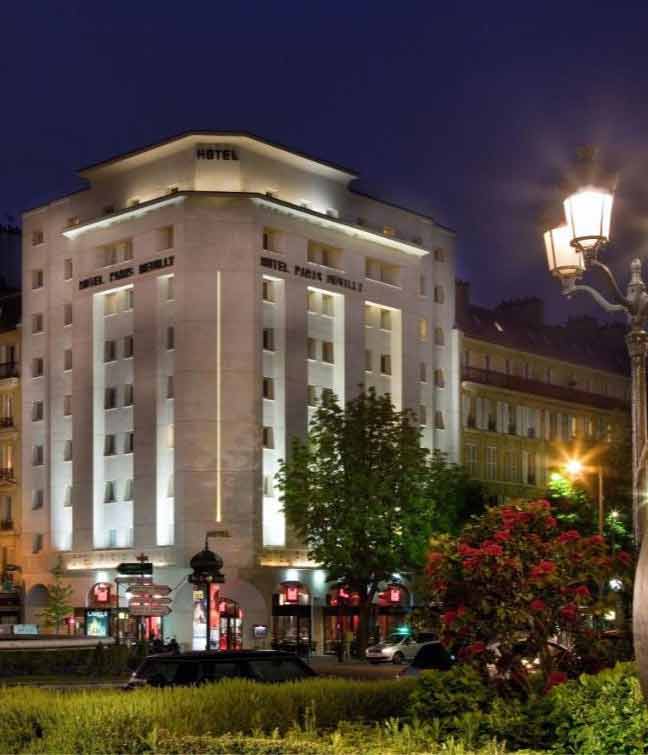 Close to the Paris Neuilly hotel, the Bagatelle Park unveils one of the most important and oldest rose gardens in France.
> More information: www.paris.fr/equipements/parc-de-bagatelle-1808
From the hotel Paris Neuilly, all these places are accessible by foot.
For horse sport lovers, the Longchamp racecourse, in the heart of the Bois de Boulogne, is easily accessible if you wish to attend the Grand Prix de l'Arc de Triomphe.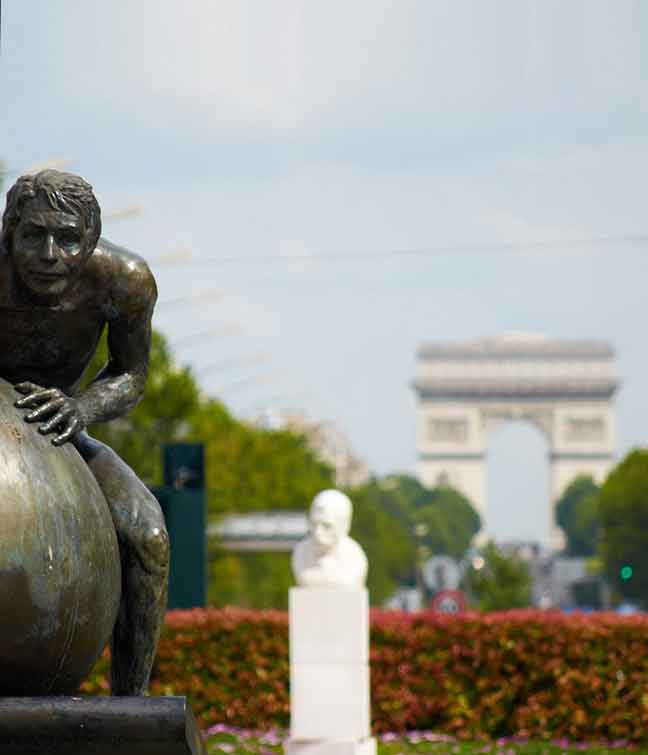 The shopping lovers will be able to multiply their purchases with the numerous stores present on the Champs-Elysées. The famous Vuitton and Cartier brands stand majestically on the most beautiful avenue in the world.
In the La Défense district, the Centre Commercial des 4 temps also allows you to make purchases 7 days a week. Something to treat yourself and your loved ones to!
Relaxation in the Bois de Boulogne
From the Paris Neuilly hotel, you can easily walk to the peaceful setting of the Bois de Boulogne for a jog or a walk along the lakes and gardens. Take a breath of fresh air in this lush nature. Former hunting ground of the kings of France, the Bois de Boulogne is today a place of relaxation for families. Located in the 16th arrondissement, west of Paris, it is now considered the "lungs" of the city.
> Download the details of the course
An active player in the fight against global warming, the Jardin d'Acclimatation offers rides on small trains with electrically powered locomotives, a magical journey aboard the boats of the Enchanted River, pony or dromedary rides, and also shows with Guignol. For the youngest, this setting of rest and plenitude invites them to relax and discover. Games, nature, animals and heritage are honored through activities, animations or attractions. The oldest amusement park in France and probably in Europe reconnects with its public to combine green surroundings and education.
> More information: www.jardindacclimatation.fr